This week's weekly geeks:
This week, take us on a literary tour of your hometown!
Do you live in a place where a famous author was born? Does your town have any cool literary museums or monuments? Does Stephen King live at the end of your street? Was Twilight set in your hometown?
Share your fun literary facts about the town or area where you live. You can talk about famous (or not so famous) authors who live there, novels that have been set in your area, or any other literary facts that you know about where you live. Feel free to embellish with pictures of places and/or authors, maps of the area, and fun facts about the authors.
As usual, feel free to personalize this. Don't like your hometown? Pick another! Do you live in a literary wasteland? Feel free to expand and discuss a region. Feel like returning to a place you lived 20 years ago? Go for it!
Nuremberg is not my hometown, but the city I live in. Nuremberg was mentioned first in an official document in 1050, the document was about the manumission of a female serf. So it has a long history.
In 1390 the first German paper mill was put into operation in Nuremberg. After the invention of the European printing press by Johannes Gutenberg around 1450 the book culture in Nuremberg was in full bloom around 1500. Albrecht Dürer, who lived in Nuremberg, created wood carvings that were printed in bound books. Book painters decorated books for local rulers, their business was thriving.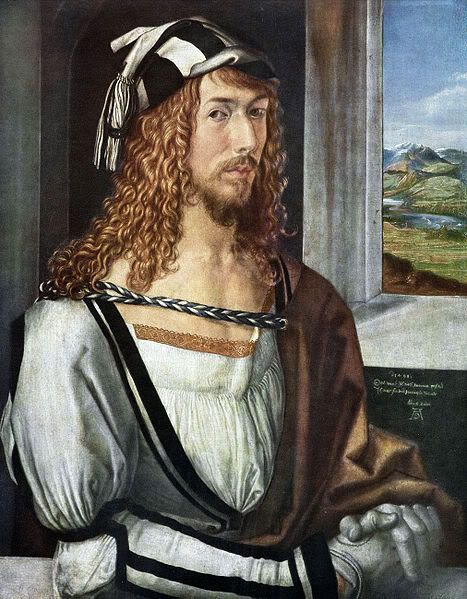 In 1640 a Bible was printed in Nuremberg that is known either as Nuremberg Bible or as Ernestinian Bible, because it was printed under the supervision of Ernest the Pious (Ernst der Fromme).
In modern times German authors have started to write detective novels set in Nuremberg. For some reason the location has become quite popular. On an international scale the only book that comes to mind where the location has something to do with Nuremberg is "The Gargoyle" by Andrew Davidson. Some of it, the medieval part, plays in a cloister not too far from here. I described the location in my blog post "book locations: The Gargoyle".
Then of course, Nuremberg has a well known history connected with burners of books. We all know what the Nazis did with books they didn't like (and with their writers), so no point elaborating. I'm showing some pictures of buildings that are still around today in my blog post "History location: Nazi party rally grounds".