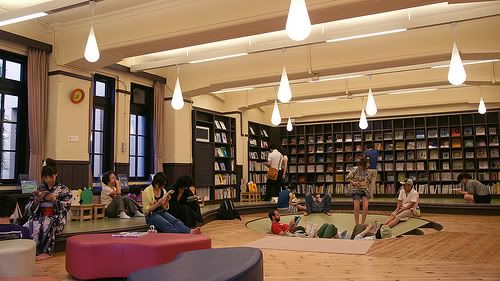 Blurb: Ryo and Dee, two of New York City's finest, are called in to investigate the activities of some two bit street punk. The operation goes south rather quickly when Dee is kidnapped and Ryo must put all of his skill and training to the test to get his partner back in one piece. Their partnership is on the line as electrified emotions raise questions within them that are hard to ignore.
My thoughts: I think I got it now. Manga is not for me. On amazon I read this: "Hugely popular in Japan, especially among teenage girls, gay manga is making its way to these shores courtesy of TOKYOPOP…". I'm not a teenage girl, maybe that's it. But maybe it's just me.
I chose this manga, because the plot sounded like something I would have read otherwise as well, so I figured it would be a safe read. I was wrong. I'm still in the first third of the book, and I really have no idea what is going on. I'm looking at the pages and read the dialogue without getting a thing. It's like when you're reading a book and you're so tired that you recognize the letters, but don't understand the sense and you go over the same page five times without being the wiser. Same here, just that I'm not tired at all. People pop up in panels that haven't been in the last and I have no idea where they came from (or who the heck they are). Emotions are bubbling up in a panel that weren't there in the last and I have no idea how they built up. Action is being expressed with "bang" and "boom" and what not. I couldn't connect to it at all. The straw that broke the camel's back was a panel in which Dee said something to the effect of that they're going to leave dealing with something to the police. Well, considering that Dee and Ryo ARE the police that plan didn't really make sense to me. So I quit.
I'm not saying manga is bad, that this manga is bad or anything. It's just that obviously this genre is not mine. But I can live with that and I'm sure there are enough teenage girls out there for the manga industry to thrive without my financial support.
Available at amazon
Image of Kyoto International Manga Museum by kiyoshi.be at flickr