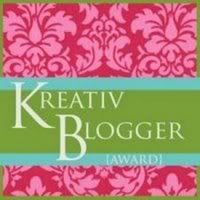 Lily from I love Books gave me this award some time ago. In my usual manner I totally forgot about it until yesterday when I went to Lily's blog once again and remembered it. Thanks, Lily, for thinking of me.
I'm supposed to list my 7 favourite things. I'm strictly talking things, so no family, friends and other living beings will make it on this list.
1. My Thursday morning breakfast at my favourite café
2. My Sony e-reader. It's called Mulder.
3. Photoshop
4. Bookstores and books, even though I read mostly e-books nowadays. Nothing nicer than browsing a bookshop.
5. Our two art pieces by Claudine Hellmuth
6. My new netbook, because it looks so cute
7. Large purses, I always carry half my household around
That's it. I'm supposed to tag people, but I'll take some time to think about this and come back later.