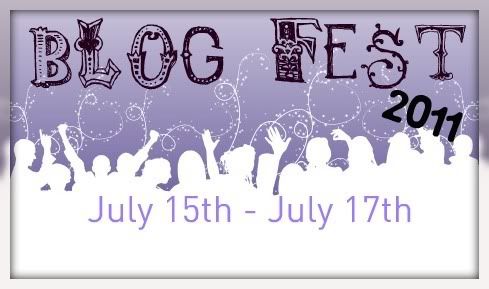 Welcome to Blogfest 2011!
Since the last blogfest I have changed the name of my blog and expanded the topics I cover a bit. I still mainly blog about everything bookish, but also about crafts, and various other things that come to my mind.
Have a look around, don't forget to enter my giveaway and then hop on to the next participating blogs and see what they have to offer.
To see a full list of participants (there are over 200!), please go to A Journey of Books. There you will also find a tracking page where you can track your progress you made during the blogfest.
If you would like to know about my future giveaways and new posts in general please consider subscribing to my RSS feed or follow me on twitter. You can also add me on Google+.
Now to the giveaway…
I am giving away a used copy (good condition) of A Concise Chinese-English Dictionary for Lovers by Xiaolu Guo. I blogged about this book in a very, very short post almost three years ago, but you can find a longer review of it at Libri Touches. The giveaway is international.
Product description
Language and love collide in this inventive novel of a young Chinese woman's journey to the West and her attempts to understand the language, and the man, she adores.Zhuang – or "Z," to tongue-tied foreigners – has come to London to study English, but finds herself adrift, trapped in a cycle of cultural gaffes and grammatical mishaps. Then she meets an Englishman who changes everything, leading her into a world of self-discovery. She soon realizes that, in the West, "love" does not always mean the same as in China, and that you can learn all the words in the English language and still not understand your lover. And as the novel progresses with steadily improving grammar and vocabulary, Z's evolving voice makes her quest for comprehension all the more poignant. With sparkling wit, Xiaolu Guo has created an utterly original novel about identity and the cultural divide.
Please fill out the form below to enter.